Fit over 50 Inspiration For Women
Fit over 50 inspiration for women. If you think you can't get in amazing shape after age 50. Think again! Anissa shares the challenges that she went through in order to create a fit and healthy lifestyle with the help of Hitch Fit, in order to inspire women, and set a healthy example for her children!
Anissa's Fit over 50 Weight Loss Stats: 
Pounds Lost: 45
Body fat Lost: 24%
Anissa's Fit over 50 Before and After Transformation: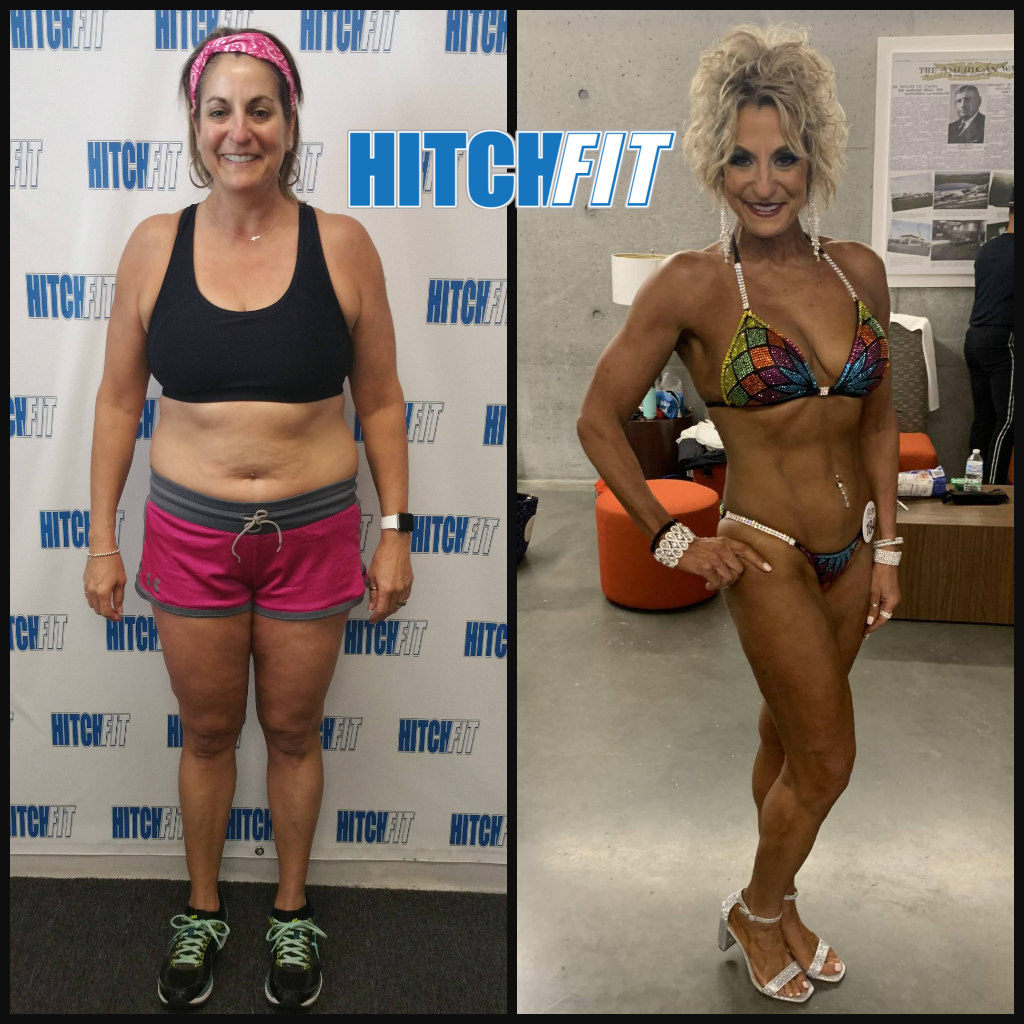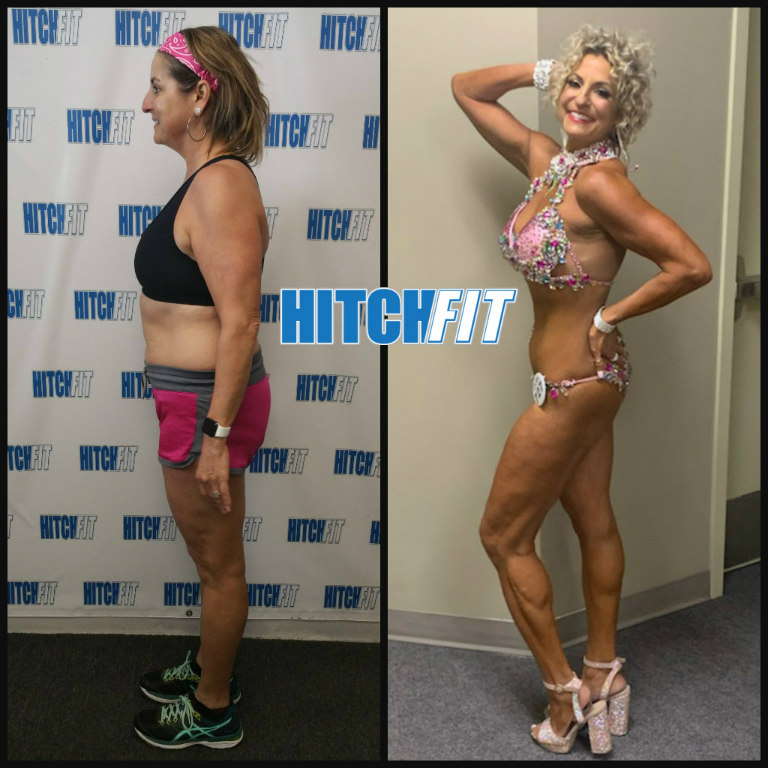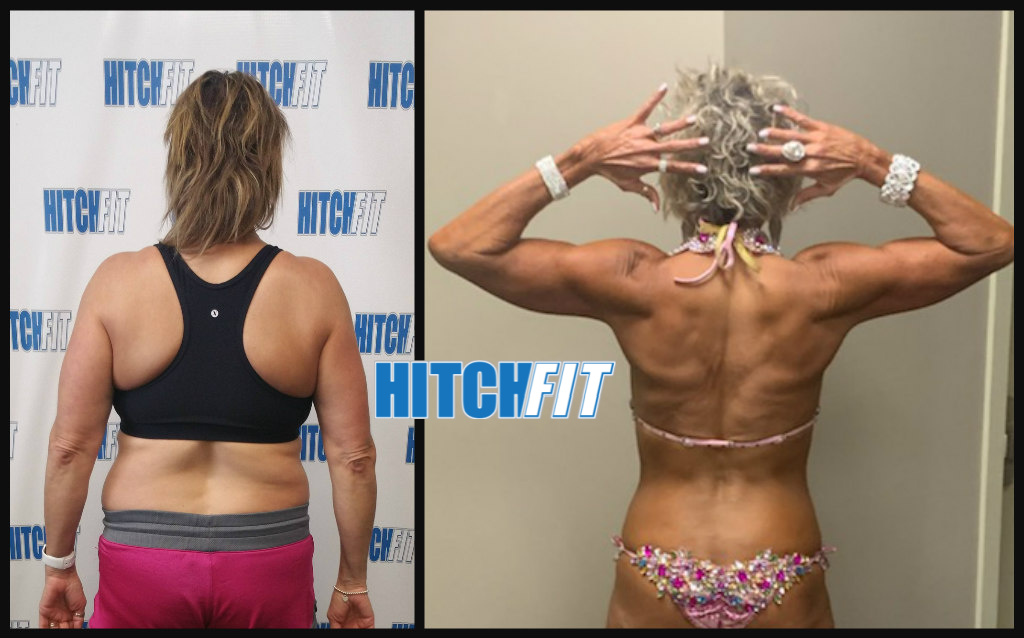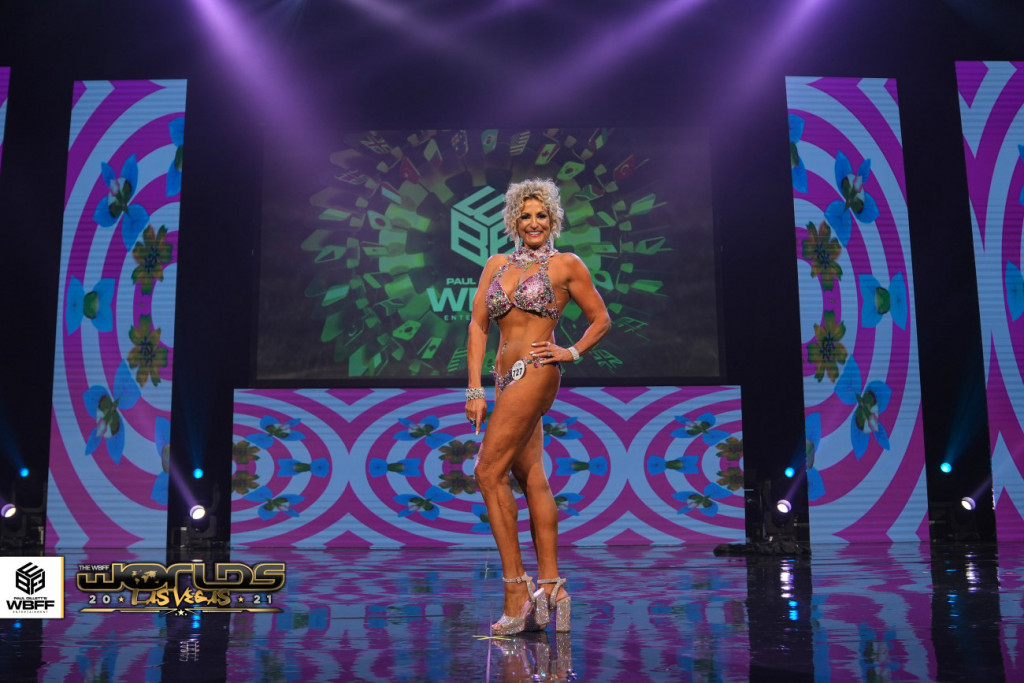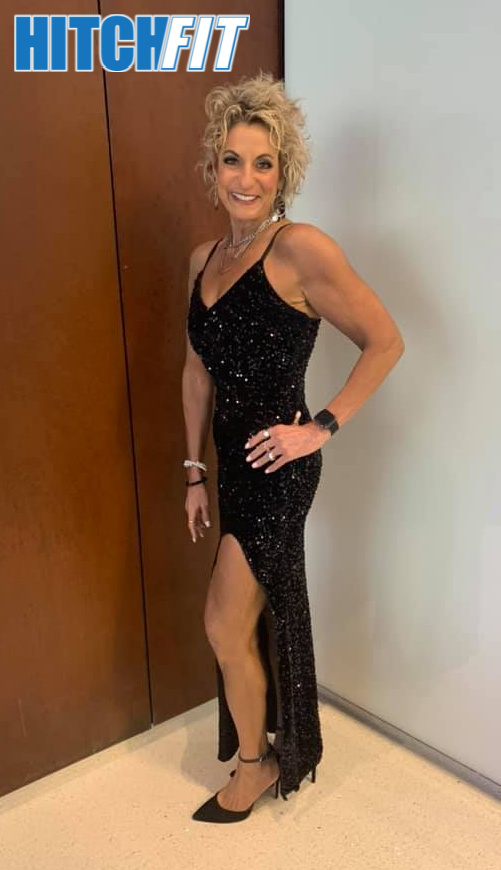 Anissa's Fit over 50 Transformation Story: 
"Everyone has their story, and some are more interesting than others.  My goal is not to be the most interesting, but to be a woman who inspires other women to grow older with fitness and well being at the core of who they are.  It will help you in every aspect of your life, and you will get the additional side benefit of looking and feeling great along the way.  Not a bad way to live!
A little about me … I was born with hip dysplasia and underwent several procedures/surgeries during my first two years of life.  I was in a body cast for a good portion of this time.  Without the tenacity of my parents and their relentless pursuit to find answers, I could have been disabled my entire life.  Instead, I have fully functioning legs with just a few scars to show for it.  I do not take that for granted and have always made sure that I exercised regularly.
While I never fell in the category of "obese", I have struggled with my self-image and have always been on a "diet".  Since I was an adolescent, I had an image of what I wanted to look like and I was always chasing an appearance I couldn't quite reach.  I felt the answer was in doing more cardio and watching my calories.  I became a cardio junky (running 5 half marathons in 4 years)!  With the formula of less calories and more cardio, I missed the biggest part of the equation, which is building muscle.  I was blessed to learn of Hitch Fit  gym in 2017 and started my journey toward increasing muscle and decreasing body fat.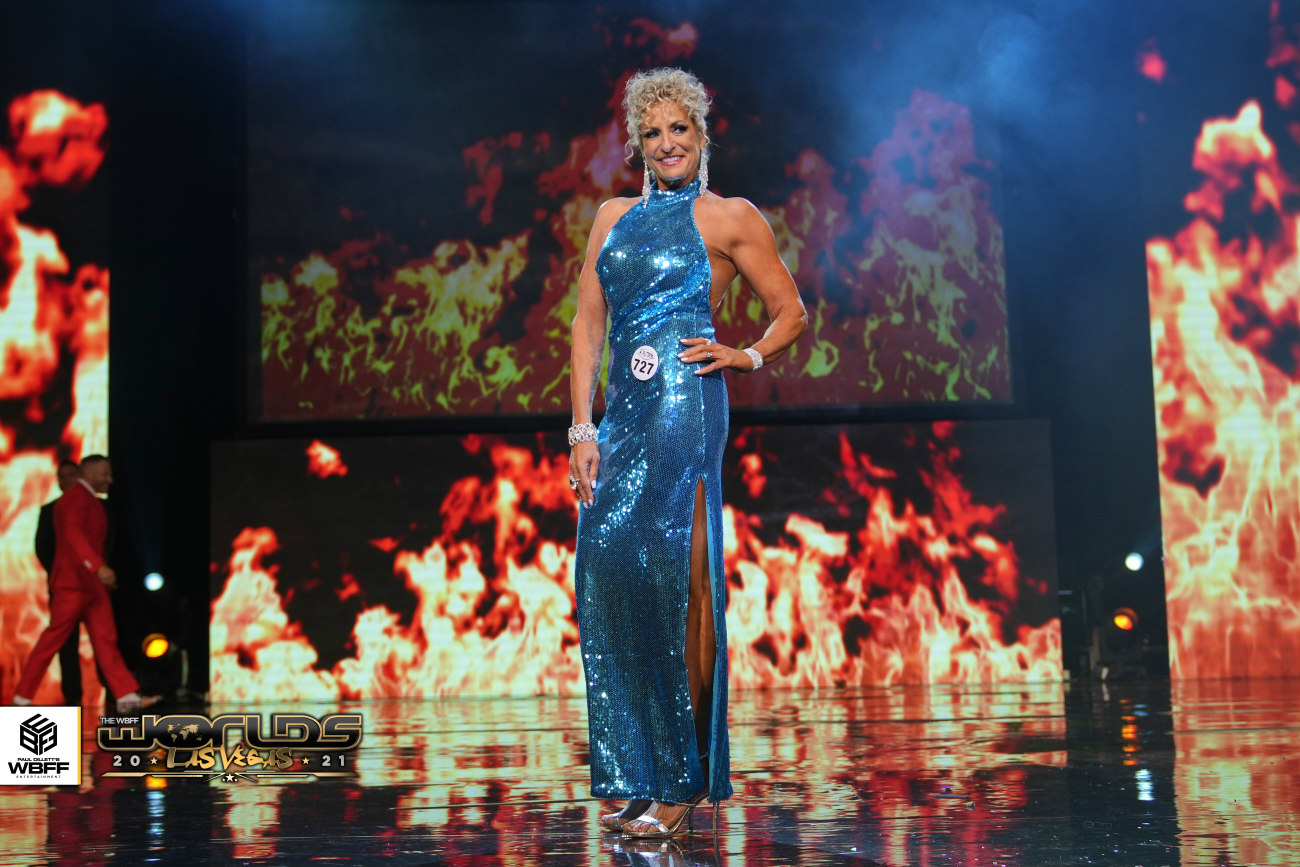 Beyond overcoming health issues as a child and struggling with self-image issues, my life journey as an adult has been quite tumultuous.  In my professional life, I am the VP, Chief Human Resources Officer for a global organization that manufactures and distributes products in the screen and digital printing industry.  As an executive who has spent over twenty years in this high-paced organization, I have to say what we experienced in 2020 was by far the most challenging year in my career.  I helped to navigate new business operations with the covid shutdown, including overseeing 85 furloughs, remote working, safety procedures for those working onsite and all the new legislation that came with the pandemic.
In my personal life, I also have experienced and overcome significant challenges.  In 2011 my husband, Rob, and I discovered that our daughter, Kaitlyn, began using/abusing drugs. Over the course of the next seven years, Rob and I dedicated our energy and resources to helping Kaitlyn through her battle with substance use disorder.  She was in and out of countless inpatient and outpatient treatment centers throughout the country.  While we were witnessing our daughter fight this disease, we decided to do what we could to help others who struggle with addiction.  Rob and I co-founded a non-profit organization to help recovering addicts by opening sober living homes in Kansas City.  We gained our 501c3 status for In the Name of GRACE (acronym for Giving Recovering Addicts a Chance to Evolve) in 2016, and our goal was to have 20 homes by 2020 and we achieved that goal!  However, along the way, we were not able to keep Kaitlyn away from the pull of her disease.
The story gets even more interesting.  In 2019, after no contact from Kaitlyn for two years, she came to us with her 19-month-old daughter, Mariah, and 6 months pregnant with her son and asked for help.  We welcomed them into our home and the entire year of 2019 was dedicated to providing Mariah with the stability, safety and love she so desperately needed AND to keeping Kaitlyn clean so that her son could be born safely.  To say that was a challenge would not give it enough justice.  We basically ran an inpatient treatment center in our home.  Kaitlyn relapsed when she was 7.5 months pregnant, and while that was extremely stressful, it opened the door for Rob and I to obtain legal guardianship of Mariah and immediately upon her son, Joey's, birth, we gained legal guardianship for him as well.
Unfortunately, in September of 2019 when Joey was 3 months old, Kaitlyn relapsed again, and she knew the consequences that if she chose to leave our home and give in to her addiction, she would be giving up her children.  Sadly, her disease and the pull toward methamphetamines were stronger than her desire to stay clean and raise her children.
Rob and I began the adoption process and officially became mommy and daddy to Mariah and Joey on September 11, 2020.  As older parents, we are in our fifties and are more dedicated than ever to remaining young and healthy for our children.
Along this journey of life, the challenges and gifts have both been plentiful and I am proud to say that I have lost 45 pounds and 24% body fat.  Rob and I both decided to spend 2021 focused on prepping for a fitness competition.  We started training again with Micah and Diana at Hitch Fit in January and competed in the Transformation Category of a WBFF competition in Orlando, Florida in June.
We both placed in the top 5, qualifying us to compete at the WBFF World Competition in August.  We accepted that challenge and competed at Worlds and had an amazing experience.  I am excited to be on this journey, not only to become the best versions of myself; yet more importantly, to be the best role models for our children. I am a proud 52-year-old mother of a 2 and 4-year-old, and I hope to inspire other women along the way."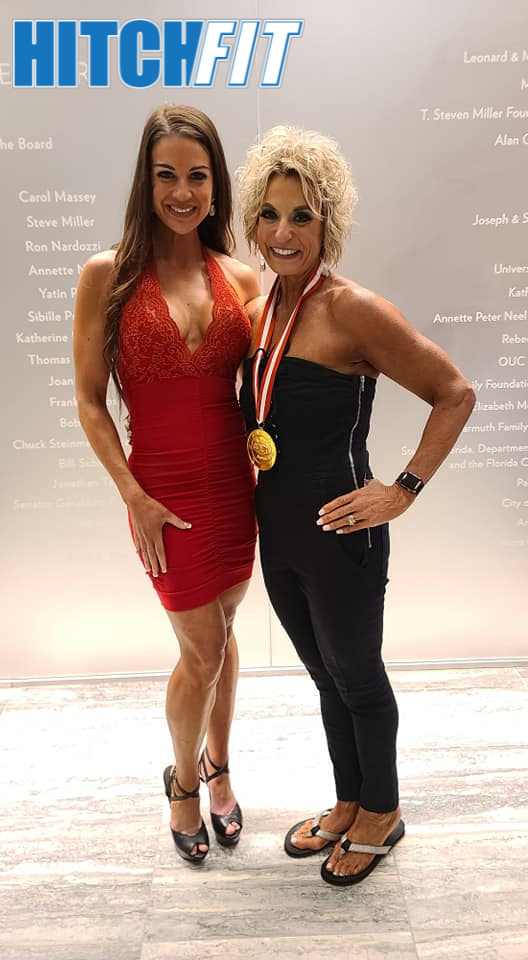 Program Choice: Bikini Model