Gingerbread Cake – Chef in Training
This Gingerbread Cake is super easy to make, moist and has the perfect holiday flavor. Topped with whipped cream, this cake would make the perfect addition to the seasonal line up.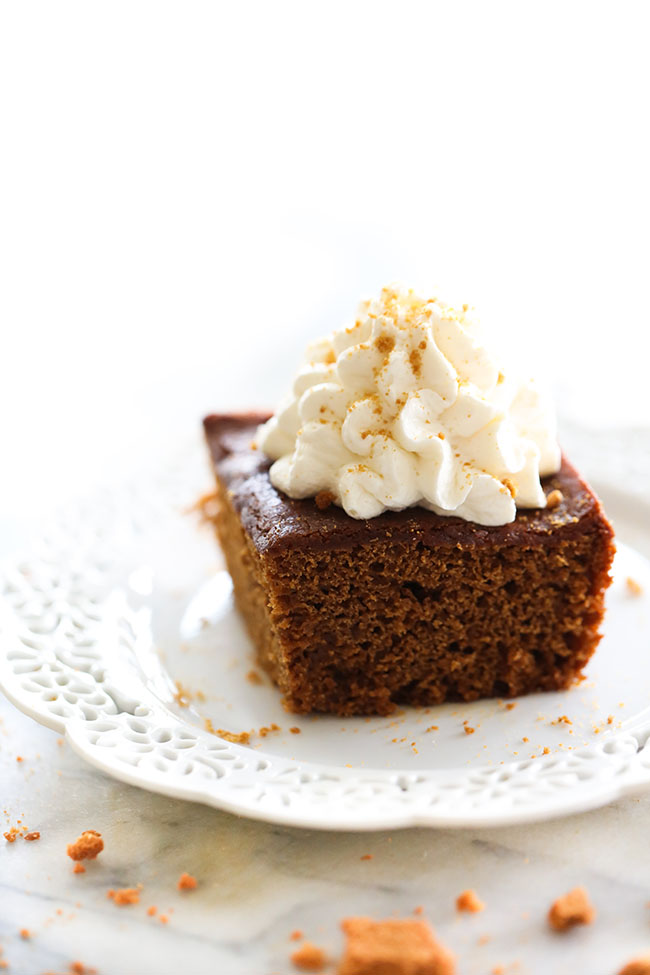 This time of year is my absolute favorite. I love recipes like this Gingerbread Cake, that somehow seem to taste better with the seasonal festivities.
Gingerbread Cake is absolutely delightful. This recipe contains a couple delicious spices including ginger, cloves and cinnamon. It also has molasses which helps to give it a rich taste.  It is so soft and moist and will be an instant favorite at the dessert table. Everyone LOVED this cake and I am sure you will too!
Gingerbread Cake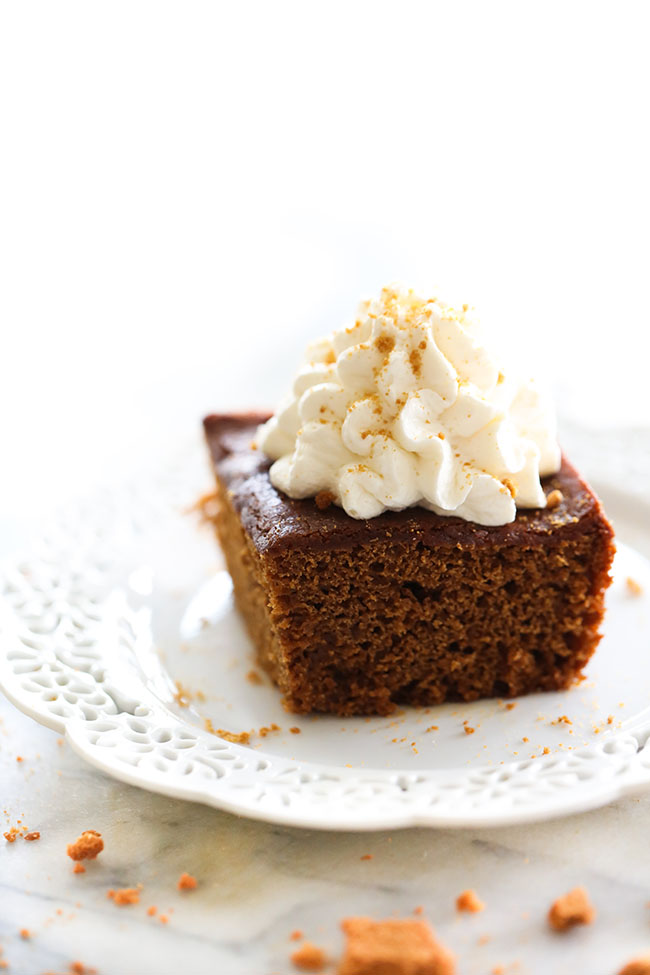 Author: Nikki
Recipe type: Dessert
½ cup butter, softened
½ cup brown sugar
1 cup molasses
1 egg
1½ teaspoons vanilla
2½ cups flour
1½ teaspoon baking soda
½ teaspoon cinnamon
¾ teaspoon ginger
¼ teaspoon cloves
1 teaspoon salt
1 cup boiling water
Preheat oven to 350 degrees F.
Spray 9×13 baking pan with Bakers Joy or grease and flour pan (preferably not a metal one)
In a large mixing bowl beat butter and brown sugar until creamy.
Add molasses, egg, and vanilla and beat until well combined.
Sift flour, baking soda, cinnamon, ginger, cloves, and salt into the molasses mixture. Mix until just combined, do not over-mix.
Carefully add hot water and mix until the batter is smooth.
Pour batter into the prepared baking dish and bake for 35 to 45 minutes or until toothpick comes out clean with just a few crumbs.
Serve with your favorite whipping cream.
3.4.3177
Enjoy!