Review: Test Riding Royal Enfield Classic 350
Then there's the overall aesthetic. Royal Enfield is producing the Classic 350 in nine colors and several finishes. There are so many options, in fact, that this is far more like what you'd see from a carmaker than a modern moto brand—which, if you're lucky, sells a bike in two to three hues.
You can get your Classic 350 in two different military-styled Signals models (a hat tip to the brand's relationship as a supplier to India's armed forces), in Sand or Marsh Grey, with 1950's livery and a tank "RE" insignia emblazoned with the motto: "Made Like a Gun." This pair costs $4,599, as do bikes in non-military paint, wearing either Dark Stealth Black or Dark Gunmetal Grey. The only difference is the latter get alloy wheels and tubeless tires, while the former wear spoked wheels with tubes.
A trifecta of "Halcyon" models arrives later this summer with a very cool vibe: All three have saddle-leather look seats and come in a 1950s-era Forest Green, Halcyon Black, and birds-eye Halcyon Blue. Despite the killer colors, they actually cost less, at $4,499.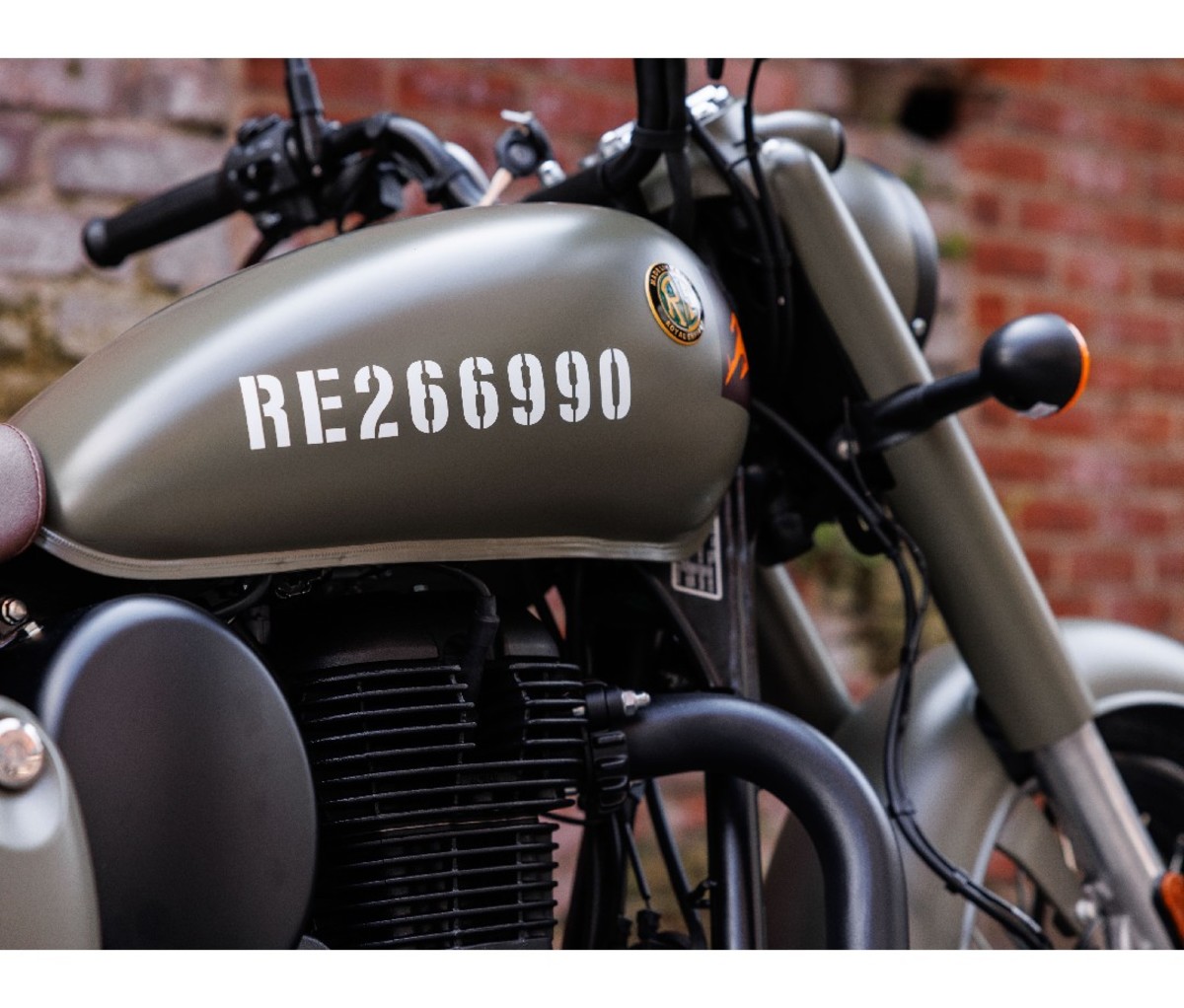 The bling-y-est outfits: Either Chrome Red or Chrome Brown. Both run $4,699 and have silver tanks, engine cases, signal housings, and front fender reminiscent of 1950's Vespas.
With so many looks and so much to love, the Classic 350 is a hard bike not to want—whether you're just getting back on a bike, or have to shift another ride in your garage to the side to squeeze in this Royal Enfield.